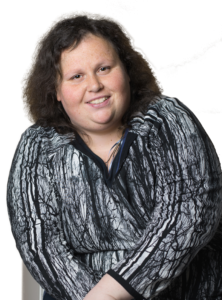 Jaana Kern
Born in 1987, married since 2015, Activities: Drawing, Printdesign,Webdesign, Concept Art, Photography, Workshops.
The combination of the traditional art techniques with photography and all varieties of graphic design makes my work impregnated of various styles – in an always ongoing development.
Important steps in my career:
My childhood full of freedom with lots of travels around the world and time to experience the beauty of life …

A practical internship at my aunt, graphic designer Regine Hackenberg and her continuous support in the matter.

Web site projects and various group managements.

Work as a Concept Artist in the SDS Company

The joint work with Laura Hoffmann, my sister, Webmaster

Since 2005 I draw portraits and I accept commissions.

I engage in photography communities with free licenses (among others on www.gegen-bilderklau.net)

Since 2006 I am an active member on the international artistic platform www.deviantart.com

Following commissions in photography and graphics for Ippikon editions of Sabine Birmann www.mitpferdensein.de

Layout of Clonlara School's internal magazine.

All graphic work for my shop "l'étoile" for, among other things, products and marketing.

Since 2010 I work as a freelance professional for Ippikon editions of Sabine Birmann and I create, for example, his annual internship calendar.

For Ippikon editions I was responsible for the layout for Eva Windisch's book "Mit Hunden sein – ein anderer Weg".

In November 2012 came out the book "Mit Pferden sein – Körper, Sinne, Seele" by Sabine Birmann for which I realized the layout with the author.

More:
Spring 2015: Creation of a shop on Spreadshirt: www.jaanasartwork.spreadshirt.fr
Summer 2015: Tattoo-Designer on: www.tattoodo.com
Spring 2016: my first sales at Fotolia.com
Fall 2016: Start of the JaJoFo YouTube Channel
Winter 2017: Publication of the book "Mit Pferden sein … das Leben ist einmalig" by Sabine Birmann
Autumn 2017: Publication of the book "Vom kleinen Affen, der Erbsen gegessen hat" by Sabine Birmann